B-LINE Natural Energy HM4988 Honey, Maple, Molasses, Raspberry & Chia Seeds Energy Gel - Pack of 5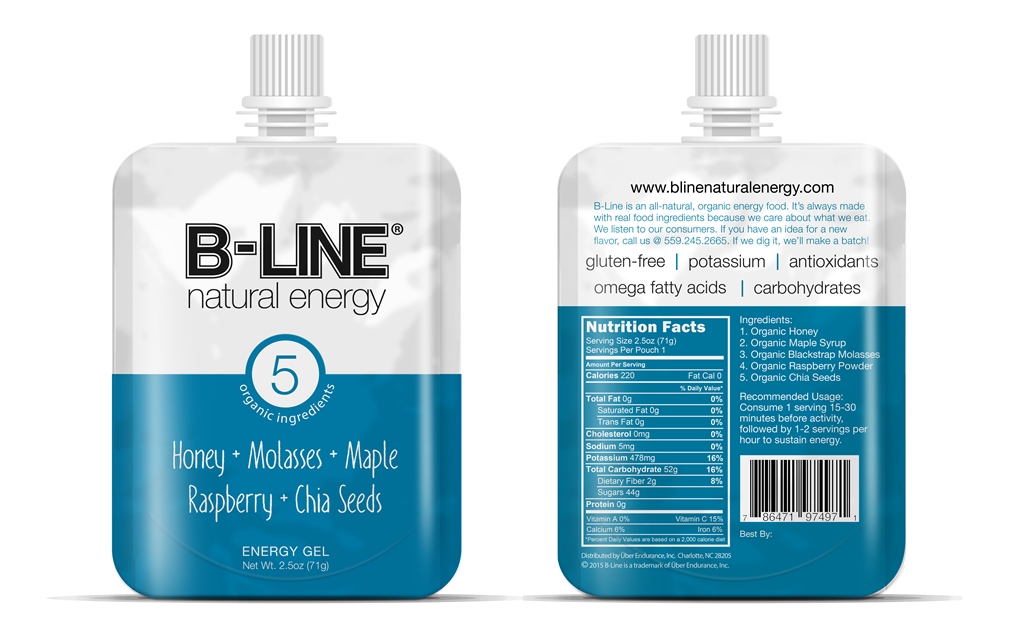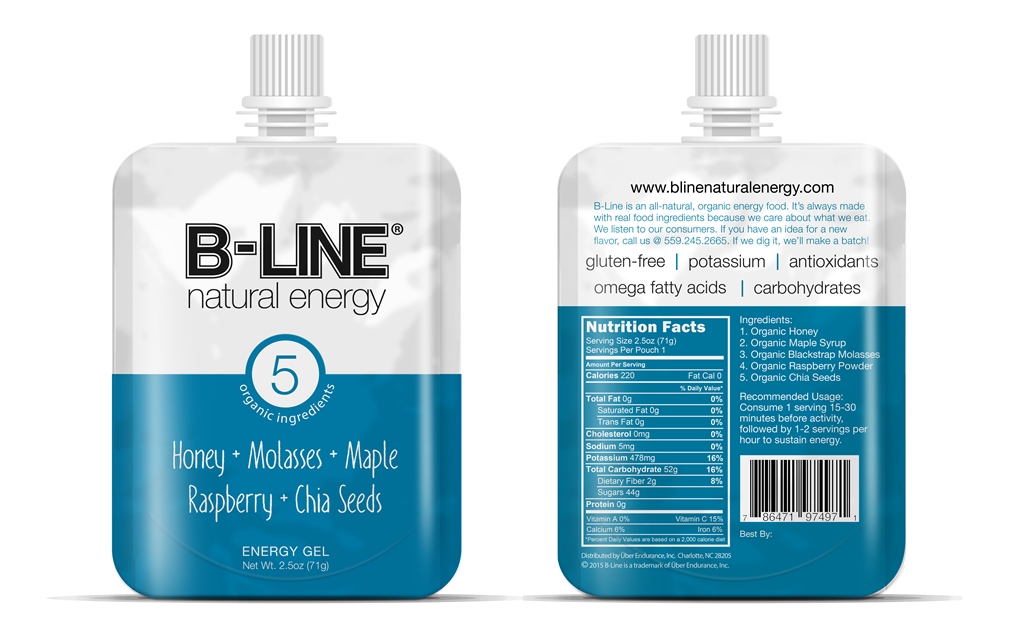 Our Price:
$17.50
You Save $6.13 (35.03%)
---
Manufacturer Part #: HM4988
Lead Time: 4 Days
Size: 5.4" H x 3.2" W x 4.25" L
Estimated Shipping Cost: $5.10
This fast absorbing all natural, organic energy gel is a classified as "gel" by purpose only; it's an easily digestible carbohydrate energy source. However, as it's made with real food, the body can easily digest it and it serves a healthier purpose then just energy. It's also provides healthy nutrition. It tastes great on food like oatmeal, pancakes, waffles and granola.
The 5 simple ingredients in each pouch, provides the endurance athlete with the whole food alternative that you can feel good about eating. The unique 1:1 ratio of maple to honey, the texture of the coconut and chia seeds and taste profile of molasses, pomegranate and banana are present to remind the consumer nothing in B-LINE is processed. It's also gluten free. The 2.5oz pouch provides two servings, one serving pre-work out and the second to be enjoyed mid-way through an extended workout or to be re-sealed for a later time. B-Line gives you the natural energyyou need to perform the way you want.
Features
All natural, organic energy gel" engineered to deliver clean burning fuel during exercise
5 simple, easily pronounced real food ingredients
Honey, Molasses, Maple, Raspberries and Chia Seeds
Fast acting, sustaining energy for endurance athletes - no additives, preservatives, dyes, concentrates or processed sugars
Gluten-free, Nut-free, Soy-free, Lactose-Free and Paleo compliant
Two servings in a portable, re-sealable 2.5oz pouch
B-Line helps you train better and perform better with immediate energy via fast absorbing carbohydrates
Specifications
Dimension: 5.4" H x 3.2" W x 4.25" L
Weight: 14.5 oz
You May Also Like