Honeywell DPFG20X25X5AM13 Merv 13 Fc40R1011 Return Grille Filter, Pack Of 2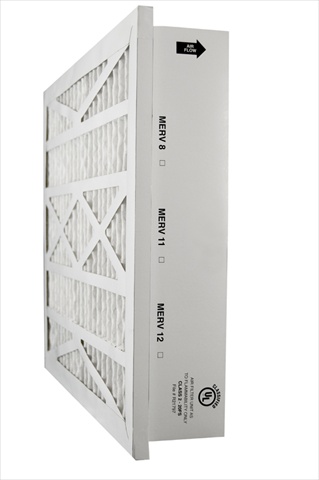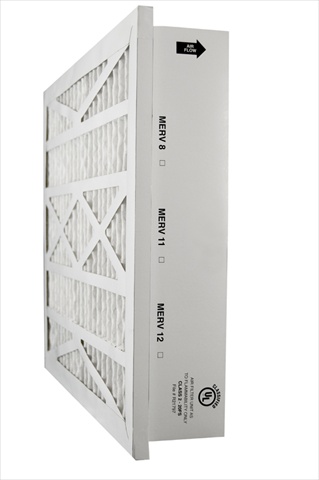 Our Price:
$70.00
You Save $33.01 (47.16%)
---
Manufacturer Part #: DPFG20X25X5AM13
Colors: Smoke
Lead Time: 3 Days
Size: 20 x 25 x 5 in.
Home Decor Theme: Sports
Estimated Shipping Cost: $5.10
According to the Environmental Protection Agency (EPA), indoor air could be 2-5 times more polluted than outdoor air. This is an astonishing fact considering how clean we try to keep our homes. Indoor air pollution is possible due to the fact that modern homes have become more efficiently insulated. While insulation allows our homes to remain a comfortable temperature, it also allows more harmful particles to be trapped inside our homes.

The Honeywell grille media filters offer a solution to ridding your home of these trapped particles. The unique construction of these filters allow it to be up to 98% efficient at removing particles as small as 0.3 of a micron. These filters can be purchased with a MERV rating of 8, 11 or 13. MERV stands for minimum efficiency reporting value. MERV ratings range from 1-16 and are used to help compare the possible efficiencies of different filters. Basically a higher MERV rating indicates better filter performance.

If indoor odors are a problem in your home, the carbon filter is the ideal filter for you. The carbon impregnated media acts as a magnet for tiny odor particles and captures them within its pores, leaving your home smelling fresh and clean. These filters are not measured in efficiency by MERV ratings because they are intended to capture odors.

A few of the unwanted odors the carbon filter removes:
Cooking odors
New paint
New carpet
Bathroom smells
Cigarette smoke odor
Pet odors
Removes
Bacteria
Fungi
Mold spores
Viruses
Tobacco smoke
Dust mites
Pet dander
Pollen
They allow for easy installation with no assembly required easily inserts into and out of existing return grille. Start experiencing cleaner and healthier air with Honeywell Grille Media filters.
Features
Honeywell model FC40R air filter #FC40R1011.
Replaces Expandapac filter FC35A1050 that was used in model F35R1010.
Accumulair grill filter.
High-efficiency alternative to one-inch filters. Larger media capacity allows for greater dust-holding ability.
No assembly required. Easily inserts into and out of existing return grille.
Allow a 7 in. depth behind grille to provide space for the deeper filter and air flow through filter.
Pack 2
Dimension 20 x 25 x 5 in.
You May Also Like